SAIGON JEEP TOUR TO CAN GIO AND SAC FOREST FOR 1 DAY
Destination: Saigon Can Gio Sac forest

Duration: 01 Day

Total approx: 10 km.

Transport:

Price: Contact Us

Departure: Anytime upon your requests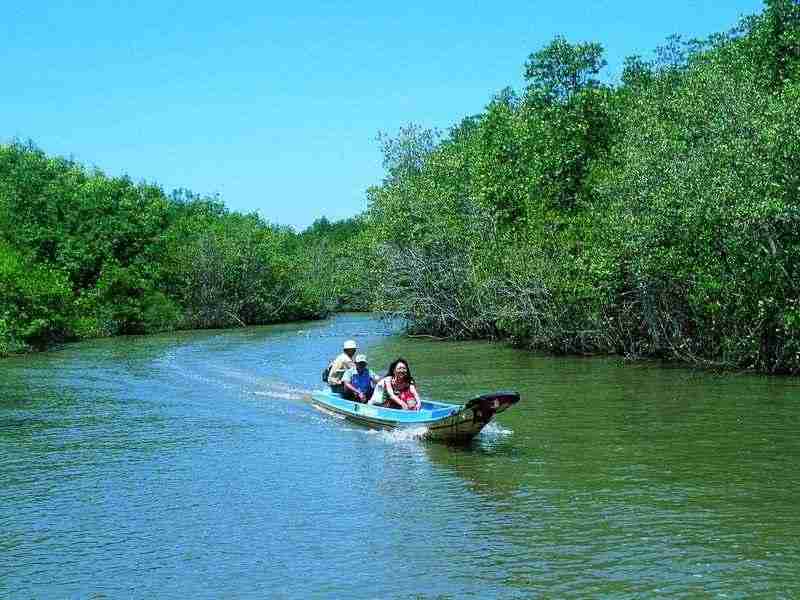 Escape from bustling Saigon and drive to Can Gio Biosphere Reserve. Less than 1 hour journey, you will take a local ferry to cross SaigonRiver. The ferry most of the time is busy, irritating sometimes but it will not be bad if you spend time watching local people or surrounding sights along the river.
You then keep driving for more than 30 kms, through biosphere. Upon arrival, take a quick visit to Can Gio Museum, and then observe the wildlife of crocodiles, wild cats, otters, pythons, and wild monkeys (they are so bold that you even can feed and touch them).
You then will move on to Rung Sac Guerilla in the mangrove forest. This is the major part of the day. The canoe (schedule depends on tides) goes along the waterway and it is a small adventure seeing mangroves with special roots on the way. Stop to visit Rung Sac Guerilla Base which stationed from the period of 1966 -1975 and used to be an important base camp to set up over 1,000 combats to Saigon. Beside the memorial statue, there are some houses used as the guerilla headquarter, guest house, military supply area, small arm workshop, and information center in Rung Sac Guerilla.
After lunch visit Whale's royal tomb which hold giant skeleton of whale then drive back to Saigon in the afternoon. Tour ends at your hotel.
Driving distance: 110km