NHA TRANG MOTORBIKE TOUR TO HOI AN VIA CENTRAL HIGHLANDS
Destination: Nha Trang Da Lat Lak Lake Buon Ma Thuot Kontum Kham Duc Hoi An

Duration: 07 Days / 06 Nights

Total approx: km.

Transport:

wave_future
fortune_125cc
yamaha_125cc
honda_xr_150cc
honda_xr_250cc
baja_xr

Price: Contact Us

Departure: Any time upon request
Day 1: Nha Trang Motorbike Tour to Hoi An via Da Lat, Buon Ma Thuot: Nha Trang Coastal Motorbike Loop (80km)
After a quick riders briefing, you can familiarize yourself with the motorcycle and the Vietnamese style of negotiating the traffic with a leisurely cruise along the beautiful coastline of Nha trang down to a stunning stretch of sand called Long Beach. Here we stop for some swimming and surfing if your keen, before a cracker of a fresh seafood lunch Vietnam style! Then it's back to Nha trang for cold beers and more of the same! Keen riders can take the option of an earlier start with a hill climb to the top of Mt Bon Ha past some banana plantations and some epic scenery before hitting Long Beach.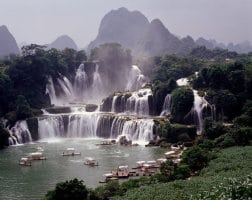 Day 2: Nha Trang Motorbike Tour to Hoi An via Da Lat, Buon Ma Thuot: Nha Trang motorbike tour to Dalat (160km)
Ok let's get this adventure into full swing as you leave the coast, make a few rickety bridge crossings and enter the central highlands, the best riding in Vietnam… It will be harder to keep your eyes on the road with so much to look at as we make the climb to the beautiful city of Dalat, full of pine forests, French colonial villas. We stay overnight in Da Lat
Day 3: Nha Trang Motorbike Tour to Hoi An via Da Lat, Buon Ma Thuot: Dalat motorycle trip to Lak Lake (160km)
A spectacular day in the saddle as we descend the winding country roads, passing thru authentic rural villages where father time has waved his hand oh so gently over the minority tribes of the Mnong and Ede peoples, the caretakers of this beautiful land and our destination, the shimmering waters of Lak Lake. Here we will relax with a few cold beers and a sumptuous meal in the regions best resort. Traditional music and dancing will round out another great day
Day 4: Nha Trang Motorbike Tour to Hoi An via Da Lat, Buon Ma Thuot: Lak Lake motorbike trip to Buon Me Thu0t (110 km)
After breakfast, it's a short ride to the eastern shores of the lake where you can indulge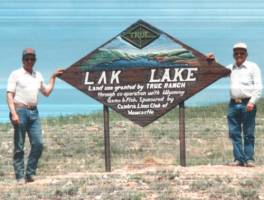 in an elephant ride ( option ) around and IN the lake itself! A good way for you and the local pachyderms to cool off. From here we head north to an amazing waterfall which cascades from a height of 20 meters high, sometimes for 100 meters across! Another chance to cool off before we enter Buon Me Thout. Home to over 44 different ethnic groups, this region is said to grow the best coffee in Vietnam.
Day 5: Nha Trang Motorbike Tour to Hoi An via Da Lat, Buon Ma Thuot: Buon Me Thuot motorcycle tour to Kontum (230 km)
One of the longer stretches today and it just keeps getting better, more awesome roads, lush jungle, rubber tree plantations, altitude changes , minority villages , you'll appreciate a cold beer and a comfortable bed after today's long haul which we will be happy to provide you with!
Day 6: Nha Trang Motorbike Tour to Hoi An via Da Lat, Buon Ma Thuot: Kontum motorbike  trip to Kham Duc (180 km)
This is the proper Ho Chi Minh trail in all it's twisting and undulating glory ! Steeped in history, crucial to the war effort, vital to the life blood of Vietnam, it virtually speaks to you as you negotiate each turn. This is where the bulk of the riding footage from that famous Top Gear special took place so soak it up and enjoy what will be one of the best days of your life!
Day 7: Nha Trang Motorbike Tour to Hoi An via Da Lat, Buon Ma Thuot: Kham Duc motorbike  tour to Hoi An (130 km)
Time to farewell the cooler climes of the highlands and point the compass toward the eastern shores of the famous coastal resort town of Hoi An. This final leg is also a great ride and the excellent markets, the multitude of restaurants and bars and the warm ocean swells which await you in Hoi An are a fitting end to an unforgettable ride through this wonderful country.
* Inclusions:
+ Motorbike(s) (Honda or Yahmaha)
+ Helmet(s)
+ Gasoline on tour
+ English speaking guide
+ Accommodation as indicated in the itinerary (Double/Twin shared room)
+ Meals as indicated in the itinerary
+ Entrance fees & Sightseeing fees
+ 1 cup of coffee or 1 soft drink en route
* Exclusion:
+ Travel insurance
+ Visa
+ Air-ticket
+ Tips
+ Personal expenses
If you need further details on our updated quotes for such a tour, kindly email us at sales@vietnammotorbiketour.co.uk or dnqtravel@gmail.com directly
Tour Cost in USD per person applied to groups of (Valid till 30 Sep 2015)

Group

2 Pax
3  – 6 Paxs
7 – 10 Paxs
Single Supplement

Price

0
0
0
0
=> Supplement for the manual bikes of 125cc (Honda Fortune or Yamaha YBR) is US$ 10/bike/day => Supplement for the manual bikes of 150cc (Honda XR or Kawasaki) is US$ 18/bike/day => Supplement for the manual bikes of 250cc (Honda XR or Honda Baja)is US$ 28/bike/day