HOI AN MOTORCYCLE TOUR TO SAIGON ON HO CHI MINH TRAIL

updated:
July 21, 2016
0 comments
This special Central Vietnam motorbike tour from Hoi An to Saigon will bring you to visit the former battlefields and Ho Chi Minh Trail in Central Highlands of Kon Tum and Buon Ma Thuot with stopover at the lakes and waterfalls as well as the amazing beaches of Mui Ne, Ca Na
---
Destination: Hoi An Kham Duc Kon Tum Buon Ma Thuot Lak Lake Da Lat Mui Ne Saigon

Duration: 7 Days / 6 Nights

Total approx: km.

Transport:

Price: Contact Us

Departure:Anyday upon request
Day 1: Hoi An Motorbike Tour to Saigon via Da Lat, Buon Ma Thuot, Mui Ne: Hoi An motorbike tour to Kham Duc town: 180km (L, D)
Leaving Hoi An at 8.30 or 9.00am to drive to My Son Cham temple hollyland….We will stop to visit a family where the local making rice paper. After 2 hours visiting temple, we then drive to Thu Bon river to take fairy to cross the river and head up to Ho Chi Minh trail….stop to see how locals grow pine apple trees and eat some the best pine apples in the word. We will have lunch in small town on Ho Chi Minh town. After that we will cruise on trail to waterfall, take a warter massage if weather is still warm. And we will arrive Kham Duc town at 4.30pm for hotel. Checking in hotel then taking a walk to local market.
The Battle of Kham Duc was a major battle of the Vietnam War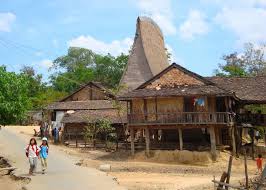 (also known, in Vietnam, as the "American War"). The event occurred in Khâm Đức, now district capital of Phước Sơn District, then in Quảng Tín Province (now part of Quảng Nam Province, South Vietnam), between 10–12 May 1968. During the Tet Offensive of 1968, the Vietnam People's Army (PAVN) 2nd Division tried to capture Đà Nẵng but their attacks were quickly blunted by elements of the U.S. 1st Marine Division, the Americal Division, and the Korean Brigade that were guarding the city. North Vietnamese General Chu Huy Mân decided to disengage from the fight in the outskirts of the city, and pull the 2nd Division into the mountains where they could rest, rebuild, and prepare for the next major operation. Khâm Đức, a small district in the north of Quảng Tín, was chosen as the next target for the PAVN 2nd Division. Following the defeat of the North Vietnamese in Đà Nẵng, U.S. military intelligence agencies in I Corps Tactical Zone were confused by the movements of the North Vietnamese 2nd Division, because they could not track down the mysterious enemy unit.
Day 2: Hoi An Motorbike Tour to Saigon via Da Lat, Buon Ma Thuot, Mui Ne: Kham Duc motorbike tour to Kon Tum: 190km (B, L, D)
Breakfast at hotel then leaving hotel at 8.30am to drive to Dak Ga stream….we then drive through Jungle to another waterfall. You can take a swim here if you would like. Lunch at Dakglei town….We drive to Suspension brigde and head to Kon Tum city after visiting Charlie hill and American run way (Where in 1972 there was a big fighting between Viet Cong and Southern Vietnamese). We also have time to visit an Orphange in Kon Tum where you find a lot of chilren have no families. After the People's Army of Vietnam invaded South Vietnam on March 30, 1972 during the Easter Offensive, two divisions attempted to capture Kon Tum, but failed. In March 1975, however, Kon Tum was overrun during the Ho Chi Minh Campaign and large numbers of refugees were forced to flee east to the south central coast. Kon Tum has several vestiges of the French colonial period, as well as several tribal villages directly in the suburbs of the Vietnamese-reconstructed town. Among the town's landmarks, there is a Roman Catholic wooden church on discrete stilts and a large French-built seminary which hosts a small museum on local hill tribes. French missionary presence in Kon Tum traces back to 1851.
Overnight in Kon Tum in a cozy guest house.
Day 3: Hoi An Motorbike Tour to Saigon via Da Lat, Buon Ma Thuot, Mui Ne: Kon Tum motorbike tour to Buon Me Thuot: 240km (B, L, D)
Leaving at 8.30am for Buon Me Thuot. Stop to visit some actraction such as: – Tea plantations – Buddisht pagoda – Sea Lake – Rubber plantation Lunch in Chu Se town. After lunch we drive to see peper plantation then have a rest in Hamock for a while before head to Buon Me Thuot the capital of coffee in Vietnam. Lying on a fairly flat highland, at an average height of 536m (1608 ft) above the sea, Buon Ma Thuot has a vital role in Viet Nam's national security and defense system. Buon Ma Thuot is the capital of Dak Lak Province and also the biggest city in Central Highlands (Tay Nguyen). Buôn Ma Thuột was originally settled by the Ê Đê, but due to the incoming Việt settlement after the Vietnam War and the active acculturation policy, less than 15% (around 40,000) are still Montagnards. An important battle took place there at the end of the second Vietnam war.
Stay overnight in Buon Me Thuot.
Day 4: Hoi An Motorbike Tour to Saigon via Da Lat, Buon Ma Thuot, Mui Ne: Buon Me Thuot motorbike tour to Lak Lake: 150km (B, L, D)
Breakfast in Hotel then drive to Draysap waterfall, after waterfall we have an hour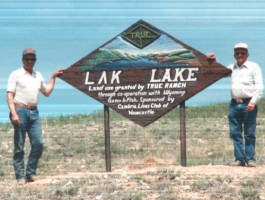 for a swim in Gia Long fall. We drive back then take the shortcut to Lak Lake…..We can also see local brick factory….locals harvest rice on the fields. Arrive Lak Lake at 5.00pm for the sunset. A hundred and fifty kilometres north of Da Lat and 40km south of Buon Ma Thuot, Highway 27 passes serene LAK LAKE, a charming spot that has become very popular with tourists. Five thousand people, mostly from the Mnong community, once lived on the lake itself, but have since moved into distinctive longhouses in shoreside villages. There are a number of (slightly cheesy) activities available here, including musical gong performances and elephant rides; note that the latter can no longer be recommended, since you'll be sitting atop a metal cage that's doubtless extremely painful for the poor pachyderm. Still, the lake itself is a glorious place, as once attested by Emperor Bao Dai himself – he grabbed some of the best sites in southern Vietnam for his many palaces, so it comes as no surprise to learn that he had one here, in a prime spot on a small hill overlooking the lake. You can choose accommodation, Hotel or stay in a village.
Day 5: Hoi An Motorbike Tour to Saigon via Da Lat, Buon Ma Thuot, Mui Ne: Lak Lake motorbike tour to Dalat: 170km (B, L, D)
In the morning in Lak Lake if you would like to take elephant riding so you can join it one hour to take you around the village and crossing the Lake. We then drive to Dalat. Stop to see hill tribe villages, floating villages, elephant waterfall, silk factoy, coffee plantaions, crazy house.
Đà Lạt, the capital of Lâm Đồng Province in southern Vietnam's Central Highlands, is centered around a lake and golf course, and surrounded by hills, pine forests, lakes and waterfalls. Known as the "City of Eternal Spring" for its distinctive temperate climate, Đà Lạt was developed as a resort by the French in the early 1900s, and many reminders of its colonial heritage remain.
Overnight in Da Lat
Day 6: Hoi An Motorbike Tour to Saigon via Da Lat, Buon Ma Thuot, Mui Ne: Dalat motorbike tour to Mui Ne: 190km (B, L, D)
Leaving Dalat for Mui Ne. Visit Buddisht meditaion, Paradise lake, Datanla waterfall, Mushroom farm. Lunch in Dai Ninh town. We then driving down the pass to head to Mui Ne. Stop to see sun dunnes, fising villgaes then to the hotel in Mui Ne.
Mũi Né is a resort town along the South China Sea in Southeast Vietnam. With a long, palm-lined beach, it has steady wind conditions (in the dry season) that make it a top destination for windsurfing, kitesurfing, sailing and other water sports. It's also a popular weekend getaway from Saigon with a busy strip of hotels, restaurants and shops
Day 7: Hoi An Motorbike Tour to Saigon via Da Lat, Buon Ma Thuot, Mui Ne: Mui Ne motorbike tour to Saigon: 260km (B, L)
This day you will enjoy the beautiful ride along the coast….We also stop to see dragon fruit farms, salt farms, take a ferry to cross Saigon River then arrive Saigon at 5.00pm….This is a big riding day for the trip.
We end the tour in Saigon.
* Inclusion:
+ Motorbike(s) (Honda or Yamaha)
+ Helmet(s)
+ Driving gears
+ Gasoline on tour
+ English speaking guide
+ Accommodation as indicated in the itinerary
+ Homestay permission
+ Meals as indicated in the itinerary
+ Entrance fees & Sightseeing fees
* Exclusion:
+ Travel insurance
+ Visa
+ Air-ticket
+ Tips
+ Personal expenses
HOI AN MOTORCYCLE TOUR TO SAIGON ON HO CHI MINH TRAIL




Rating:

9.8

out of

10

based on

368

reviews.